It's still technically the 29th here, but I'm super busy tomorrow so I want to post this now. October 30th as
always
been my favorite day of the year. I guess it's the equivalent of what Christmas Eve is for some people. It's when everything is centered around the expectation of all the candy and the costumes and the spookiness to come. The whole magical vibe is at it's peak, and I love it even more than Halloween itself.
The pentagram I have left over from my Wiccan days in middle school/early high school, it's actually very meaningful to me. The tights I stole from my best friend's closet and the dress and shoes are thrifted. As a second part to this post, I wanted to list my favorite witches. I've been seeing a lot of favorite witch lists lately, and I feel like there are some important ones being neglected.
5. Sabrina Spellman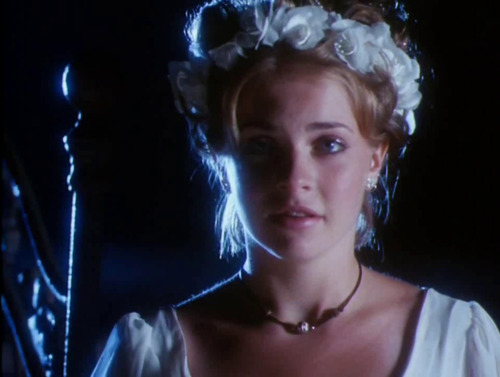 This is pretty self explanatory. I grew up watching the show almost every day after school.
4.
Morgan Rowlands
(from the book series
Sweep
)
I started reading Sweep in the fourth grade, which is WAY to early for that book series. I ended up being obsessed with them for about three years and they really fueled my obsession for the occult. They're a great easy teen read full of drama and magick and witches and sexy witch boyfriends.

3. Margarita (from the Master & Margarita)
If you haven't read this book, you probably should. It's absolutely epic. In short, it's about the crazy events that occur when the devil and his crew roll into Moscow and start fucking shit up. Margarita becomes an awesome witch and attends the devil's wild orgy ball. It's a crazy book with layers upon layers of satirical criticism and philosophy.

2. Phoebe Halliwell (from Charmed)
Charmed was another one of my obsessions in middle school and late elementary school. Phoebe always stood out as my favorite character. I loved her relationship with the other sisters as well as her forbidden love with Cole, who she must have killed half a dozen times.

1. Samantha Stephens (from Bewitched)
My mom once told me that she first started liking the name Samantha whilst watching Elizabeth Montgomery on Bewitched. I like to think I was named after her, even though it's not entirely true. What's better than a witch with vintage 60's swag?
And finally, one last picture of me today making a good bitch face. Tis the season for bitchy witch faces I suppose.